Coming Saturday, October 28...
​the joy cinema
scare-a-thon!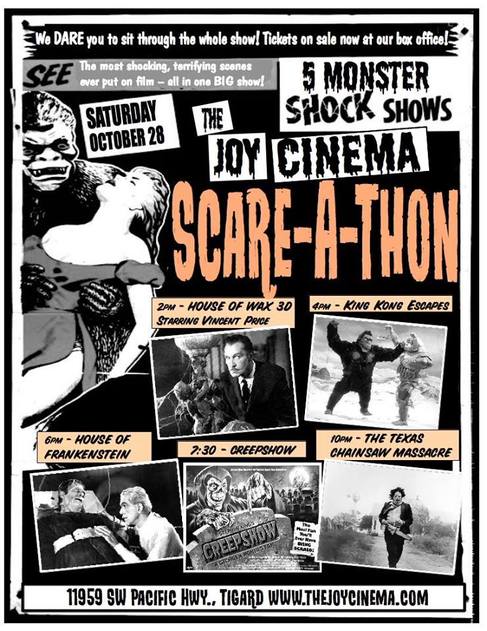 The horror event of the season -
​five scream-inducing hits on the big screen! We dare you to watch it all!
2pm -
​House of Wax 3D
Vincent Price stars in this classic 1953 shocker.
One of the greatest 3D films ever made!

4pm -
King Kong Escapes
See Kong battle a giant robotic gorilla. From the folks who brought you King Kong vs. Godzilla.

6pm -
House of Frankenstein
Boris Karloff, Lon Chaney, Jr. and John Carradine star in this multi-monster classic from Universal Studios!